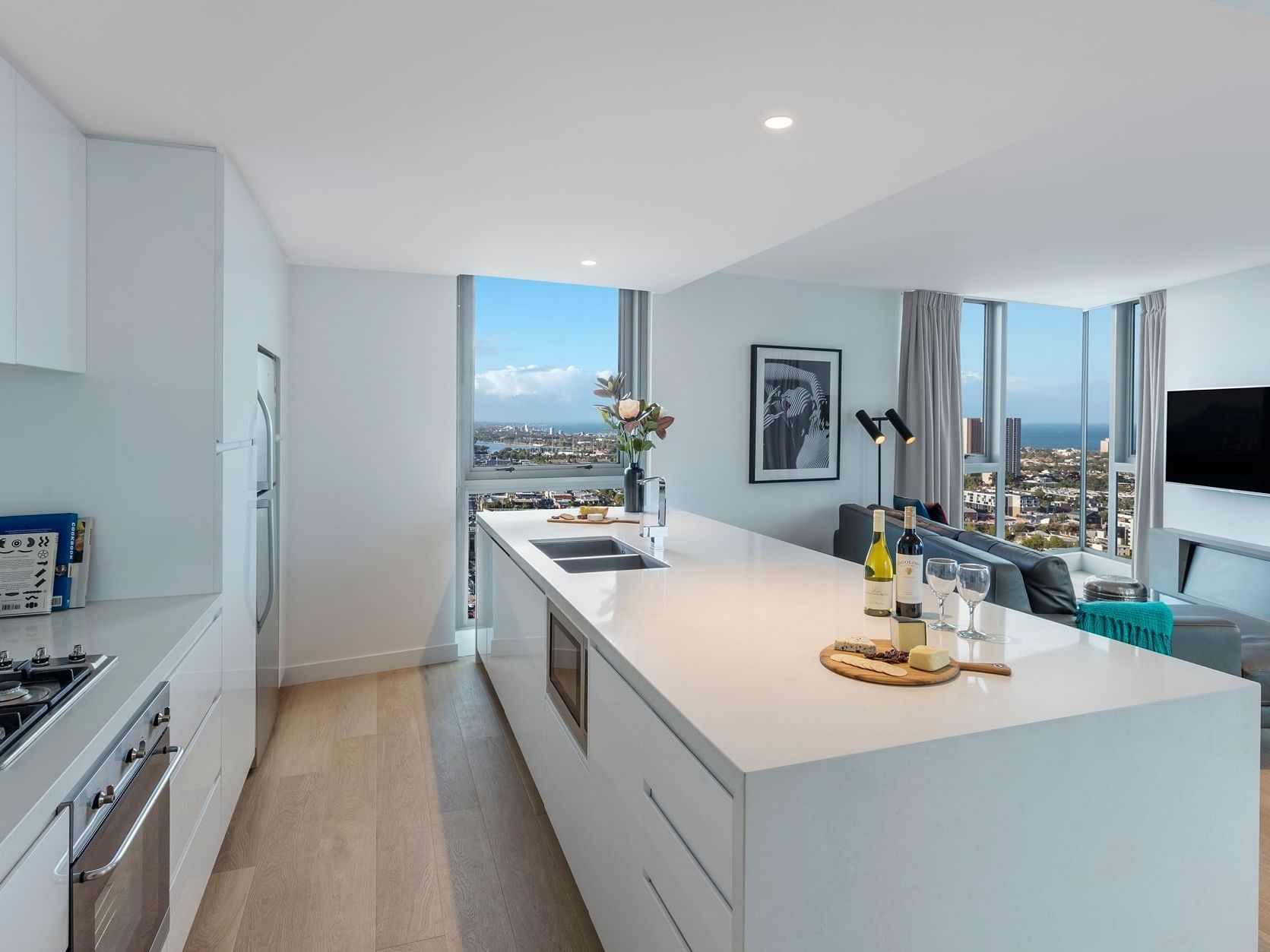 "Friendly and comfortable second home. We know 95% of the staff there and they know us."
Rob Rosa | Director or Sales, Marketing & Compliance | Innotec Security
At Imagine Hotels & Resorts, the effects of COVID-19 were palpable, and our staff eagerly awaited the day borders would lift and loyal corporate guests could return.
One of our regular corporate travellers – Rob Rosa, has been staying at Imagine Marco in Southbank since we opened, and we're thrilled to now welcome him home. As we discuss travel essentials, convenience and why familiarity will forever prove paramount in a seemingly uncertain world - Rob tells us why Marco is the perfect traveller's choice.
1. How often do you travel for work?
Rob: Given I live on the Mornington Peninsula I travel to Melbourne 2-4 times a week. I prefer to stay in the city when I'm seeing clients and consultants for lunch and dinner, so it's convenient to stay in Southbank overnight before heading to my office in Tullamarine.
2. If you could describe Melbourne in three words, what would you say?
Rob: Vibrant, colourful, cultural.
3. What is most important for you when staying away from home?
Rob: Being able to feel that you have a comfortable place to stay. A home away from home is the old cliché I would say.
4. Do you prefer a hotel or apartment?
Rob: Definitely an apartment. There's more room and you have kitchen style facilities. You won't need to go out for every meal and can prepare your own food.
5. How did you come to learn about Imagine Marco?
Rob: I originally found Imagine Marco on Lastminute.com and then became familiar with the staff at front desk. I quickly became hooked on the location and comforts of Imagine Marco and felt comfortable to book directly.
6. If you could describe Imagine Marco in three words, what would you say?
Rob: Friendly, Comfortable, Second Home.
7. Do you have a favourite memory from the staying at the hotel?
Rob: Every stay at Imagine Marco is memorable. Knowing all the staff, they go above and beyond to assist us when we check-in and checkout.
8. How do you feel when staff recognise you, and welcome you back?
Rob: It makes you feel like it is our second home and you don't have to go through the whole "introduction process". We know 95% of the staff there and they know us. Great to have that familiarity as opposed to going to a new place and go through the whole process.
Rob Rosa is the Director for Sales, Marketing and Compliance for Innotec Security. Where our Southbank property Imagine Marco is home to varying industries, our corporate guests forever share one common requirement – a comfortable and welcoming place to stay. Whether it's one night or one month, we're forever learning from all those who wander through our grand lobby doors.
For a prosperous and hopeful 2021, we're looking forward to working with Rob along with many others for secure accommodation in Southbank, Melbourne.
Kim Toovey
kimt@imaginehotelsresorts.com | +61 428 128 956 | Business Development & Sales Manager at Imagine Hotels & Resorts