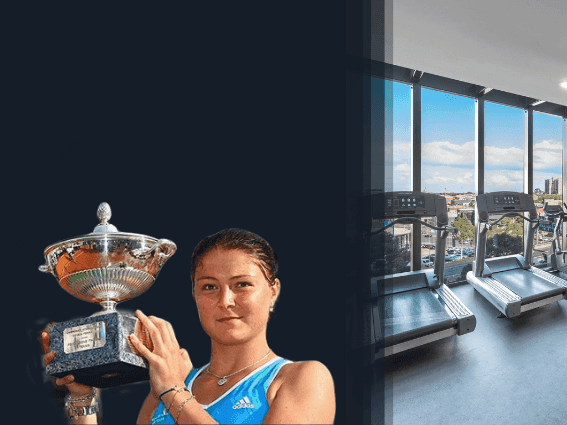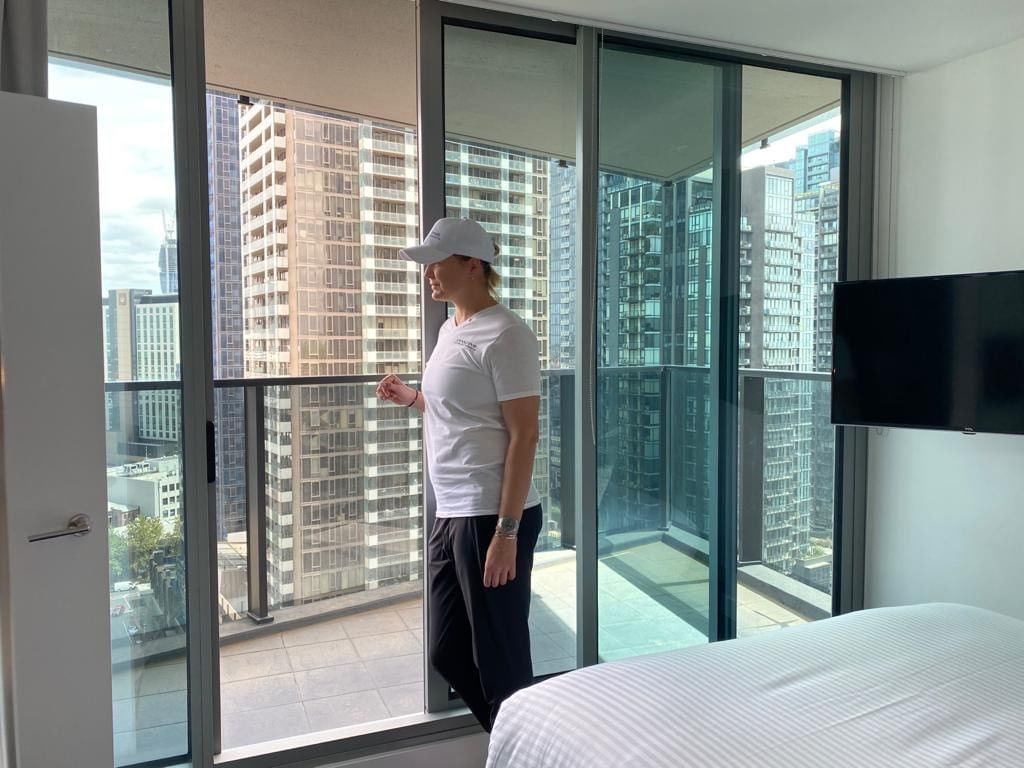 Former World Number 1 and Olympian [silver medalist] Dinara Safina has had a varied and successful career on the international tennis circuit. From a thriving sporting family; her brother Marat is also a former World Number 1 - making them the first brother and sister with Number 1 rankings. Imagine Hotels & Resorts sat down with Dinara during her stay at Imagine Marco for the legends match at the 2020 Australian Open.
With a calm professionalism, Dinara Safina walks into the room exuding confidence and an identifiable warmth and openness one could expect from an old friend. During our sit down over cups of tea, we spoke about her career highlights, her transition out of playing professional tennis and where she sees herself moving forward.
After being a professional athlete for so many years, Dinara found the adjustment into retirement challenging, mainly because the reason she stopped playing was more or less due to injury. "Normally, you know you are going to stop playing in 2 or 3 years; so, you slowly prepare yourself and look for something else – but for me it was something that came about quickly" she explained.
"At the beginning I had no idea what I wanted to do after tennis and there were moments when I wasn't sure if I was going to find something else that I was really passionate about."
After thinking about what makes her happy, Dinara said "right now, I would like to get back on tour as a coach. I want to share my experiences, talk to other athletes and give advice that could help them as a person or help their game. This is what makes me really happy."
Now looking at tennis from the 'other side' Dinara is enjoying watching all the women's players. "Seeing what they are doing well, how they are doing it, and what I could possibly bring to their game is a completely new way of watching tennis. When you are looking as a player; you're looking at it from a tactical perspective and analysing their weaknesses for the win. I enjoy seeing tennis from this new viewpoint because it is seeing the positives and how to make it even better."
As a professional athlete, travel is in integral part of life. Throughout her career, Dinara found that "the higher ranked; the more possibilities you have to add people into your team".
"While I was doing well, I made sure I always had a physio and fitness coach as well as a tennis coach to keep me in shape and healthy."
These days, Dinara continues to look after her body through Ashtanga yoga at least three times a week. "I really enjoy doing Ashtanga, especially the routine and physicality of it. I love that no matter where you are in the world it is always the same, so you know all you have to do is bring your mat - it's great!"
When looking at accommodation requirements while travelling, Dinara tells us how she always preferred serviced apartments with kitchens so she can cook. "I really like when I can prepare something that I want to eat, cooked how I want it cooked, and eat it when I want to eat it" she says with a smile.
Thank you for your time with me today Dinara, it was an absolute pleasure to meet you in person and have you stay with Imagine Hotels & Resorts while you're in Melbourne for the Australian Open legends match. We look forward to seeing where your new career in tennis coaching takes you and hope to welcome you back whenever you're back in Australia. But before we finish up, who are your top picks for the Australian Open this year?...
"You know, I think it would be really nice for Roger [Federer] to win. Obviously, Ash Barty is a favourite and it's great to watch her play. As a person she is very humble and has an interesting story too; because of this, I feel like she is a great role model that kids can look up to and admire."
Imagine Marco is a hive of activity with tennis players and supporters filling our rooms! Being located in the vibrant cultural, entertainment and sports hub of Southbank in Melbourne, featuring a selection of 1 & 2 Bedroom Apartments, all complete with kitchens; make Marco your accommodation of choice in Melbourne.
Book Direct & Save >> imaginehotelsresorts.com/melbourne/marco/ or call (03) 8695 2800
WORDS: Emily Steckelbruck, Marketing Manager for Imagine Hotels & Resorts