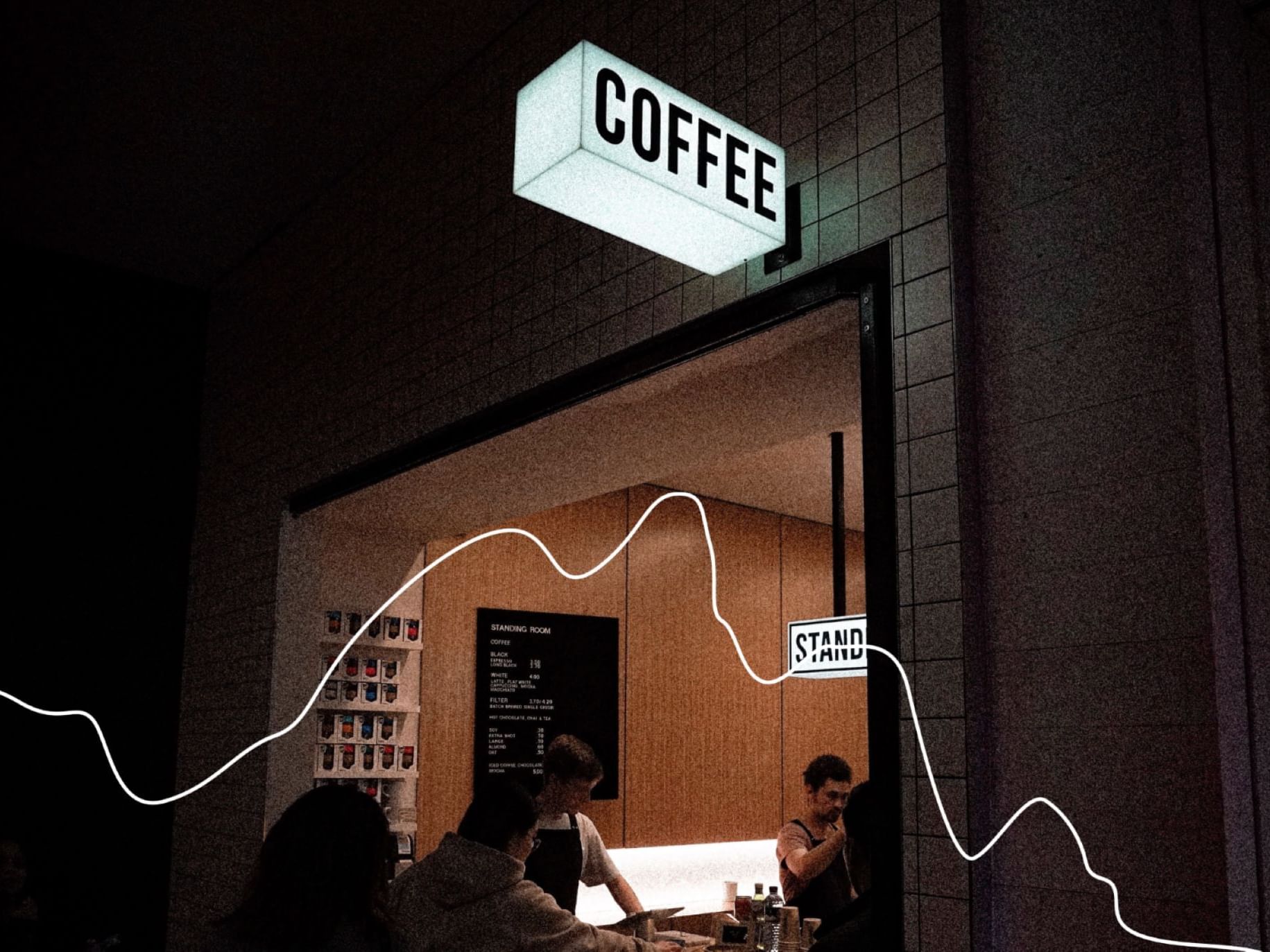 Melbourne's love affair with coffee goes beyond mere caffeine consumption. It's a culture, a way of life, and a point of pride for Melburnians. The city's thriving coffee scene is a testament to the passion and craftsmanship of its baristas. Whether you prefer a classic espresso, a creamy latte, or an adventurous single-origin pour-over, Melbourne's coffee shops have you covered.
Hidden Coffee Gems in Melbourne CBD
Imagine Lighthouse is ideally situated to immerse you in Melbourne's coffee culture. Step out of your hotel, and you'll find yourself amidst a treasure trove of hidden coffee gems waiting to be discovered:
Degraves Street: Just a stone's throw away from Imagine Lighthouse, Degraves Street is an iconic laneway filled with charming cafes. It's the perfect place to start your coffee journey in Melbourne.

Centre Place: Another nearby laneway, Centre Place, is lined with hole-in-the-wall cafes and bustling with the aroma of freshly brewed coffee. It's a local favorite and a must-visit.

Hardware Lane: This picturesque laneway is not only known for its coffee but also offers a vibrant atmosphere. It's an excellent spot to enjoy a cup of coffee while people-watching.

Flinders Lane: Explore the numerous cafes in Flinders Lane, where you'll find a diverse range of coffee experiences, from specialty brews to artisanal blends.

The Sensory Lab: Located in David Jones' flagship store on Bourke Street, The Sensory Lab offers a unique coffee experience. They focus on the science of coffee and consistently serve exceptional brews.

Manchester Press: Tucked away on Rankins Lane, Manchester Press is a popular haunt for those seeking excellent coffee and unique bagel creations. Their industrial-chic setting adds to the experience.

Brother Baba Budan: Located on Little Bourke Street, this cozy cafe is known for its ceiling covered in hanging chairs and, of course, its outstanding coffee. Try their "magic" – a strong, creamy coffee concoction.

Captains of Industry: Found on Somerset Place, this artisanal cafe is a hidden gem within Melbourne's CBD. It's not only a coffee shop but also a place where you can watch craftsmen at work, making it a unique and immersive experience.

Auction Rooms: While not exactly in the CBD but still easily accessible, Auction Rooms in North Melbourne is worth the short journey. They offer a superb range of coffee options and a fantastic brunch menu.

Sensory Zero: For those looking for a minimalist coffee experience, Sensory Zero on Little Collins Street is the place to go. They focus on perfecting the basics, offering a serene coffee oasis in the bustling city.

Seven Seeds: Situated on Berkeley Street, Seven Seeds is known for its ethically sourced coffee beans and a commitment to sustainability. It's a popular spot among locals and coffee connoisseurs.

Sons of Mary: This hidden gem can be found on Collins Street. It's a cozy, low-key cafe with exceptional coffee, making it a perfect spot to escape the hustle and bustle of the city.

St. Ali: While not in the CBD, St. Ali is a renowned coffee institution located in South Melbourne. They have a reputation for pushing the boundaries of coffee innovation, making it worth the journey for coffee enthusiasts.
Your Coffee Adventure Begins at Imagine Lighthouse
Imagine Lighthouse isn't just a hotel; it's a gateway to Melbourne's coffee paradise. After waking up in the comfort of your room, take a leisurely stroll to one of the nearby cafes for your morning coffee fix. With the CBD's finest coffee destinations at your doorstep, you can explore a new cafe every day of your stay.
As you sip your coffee and savor the rich flavors, you'll be surrounded by the buzz of Melbourne's coffee-loving community. Engage in conversations with locals, watch skilled baristas at work, and embrace the city's coffee culture to the fullest.
Melbourne's reputation as one of the best cities in the world for coffee is well-deserved. And when you choose to stay at Imagine Lighthouse in the CBD, you're not just booking a hotel room; you're embarking on a coffee adventure. Melbourne's hidden coffee gems are waiting to be discovered, and your journey begins right at your doorstep.
So, come for the coffee, stay for the experience, and let Imagine Lighthouse be your home in the heart of Melbourne's coffee paradise.