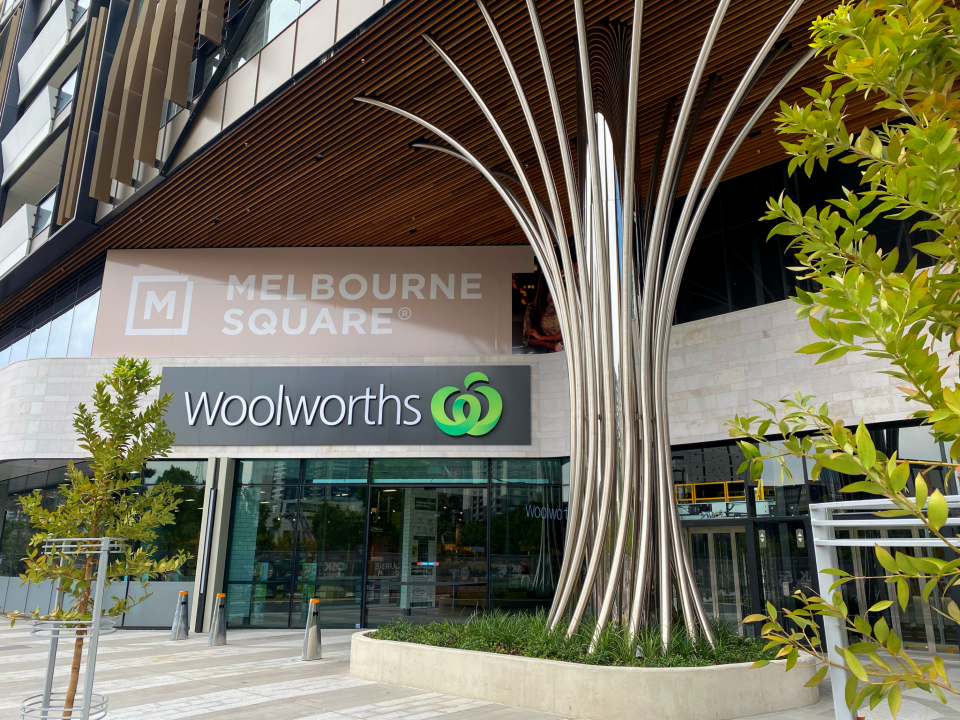 Southbank's landscape is changing dramatically as we now see a perceptible balance in brick buildings to oasis like park space.
Inspired by Melbourne's botanical gardens, the Southbank Melbourne Square Development now offers a place of refuge to those who reside amongst the hustle and bustle of our city.
The development (just 50 m from Imagine Marco) has provided guests with a brand new, market style Woolworths and outdoor grassed area.
The complex offers a two-storey market-style fit out; the first of its kind within Victoria, and the first major supermarket within Southbank.
Previously occupied by an empty parking lot, guests and staff of Imagine Marco have revelled in the opening of this brand-new development.
Katie Butcher from Imagine Hotels & Resorts tell us, "The convenience to our guests and staff is undeniable. We've seen first-hand how the Woolworths has allowed our corporate guests a hassle-free shopping experience after a long day of work. Saving time and effort is paramount, and our guests no longer need to search for food outlets - as their is immediate convenience just outside our doorstep."
As corporate travel has shifted into a longer length of stay, apartment style accommodation has become increasingly in demand within our post COVID-19 world. Imagine Marco Hotel features fully self-contained apartments, for those who prefer to cook at home. The Woolworths complex just outside our doors has provided a solution to maintain diet, routine and freedom of choice in extremely close proximity for our guests.
With the precinct developing daily and new restaurants set to open throughout 2021, it's been magical to experience a complete shift in dynamic for the area. Ready to find your home away from home in Melbourne? Book Direct & Save at Imagine Marco >> https://www.imaginehotelsresorts.com/marco/accommodation
Kim Toovey
kimt@imaginehotelsresorts.com | +61 428 128 956 | Business Development & Sales Manager at Imagine Hotels & Resorts